The Galaxy S10 was one of the best smartphones in the year 2019 that makes you wonder, what's next? The Galaxy S10 surely raised the bar for premium smartphones, but all the rumors and leaks about Galaxy S20 suggests that it will raise the bar even higher.
A short video on Galaxy S20 plus appeared on YouTube along with other details about the 120Hz display, in-display scanner, and 4,500mAh battery. According to the video and specs, there is no headphone jack on the device. One of the major design changes in the way keys are being placed. Volume keys have been moved to the right side of the phone, just above the power key, and is accessible by a long press. The device has thinner above and lowers bezels.
The numerous rumors about the display suggests that it has a slightly taller 20:9 aspect ratio and the resolution is confirmed to be 3200 x 1440px. There is even a photo of the new phone next to the Galaxy S10 plus so that you can compare the phone with its predecessor. The Galaxy S20 ultra 5G is going to be even larger than the S20 plus. Another rumored image shows the 120Hz setting in the menu.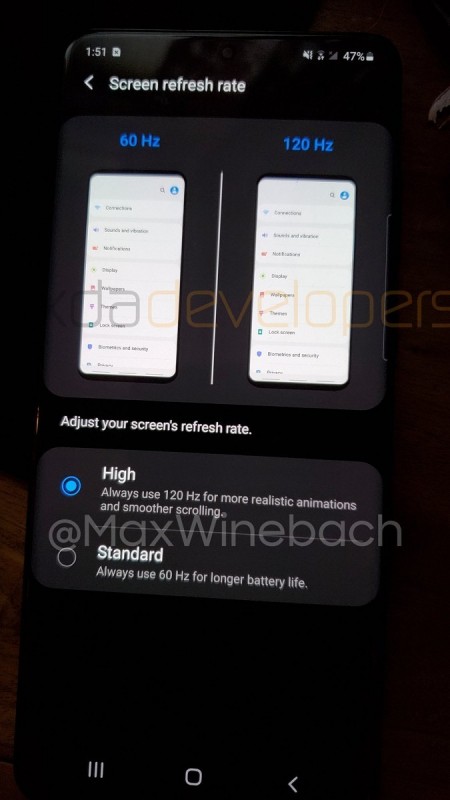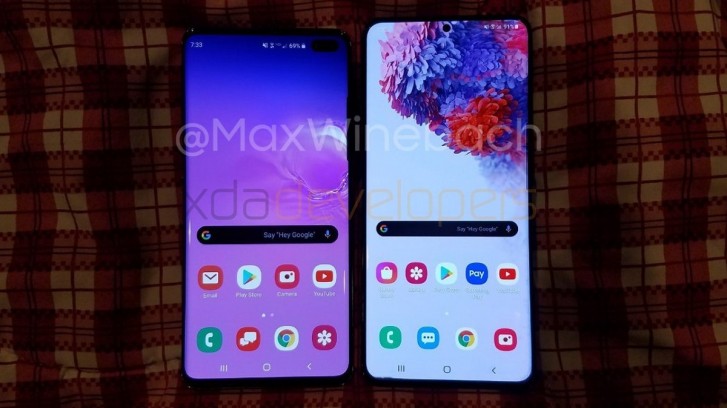 The Galaxy S10 was the first mobile phone to feature an in-display fingerprint sensor powered by the ultrasonic technology, but the technology wasn't perfect in terms of security. The Galaxy S20 is also using the same technology but hopefully this will be improved and faster as the current device has Qualcomm's solution integrated.
According to XDA Developers, the Galaxy S20 Plus will have 12GB of RAM and 128GB of onboard storage. There is also a rated battery capacity of 4,500mAh. Even though everything seems perfect, its lack of headphone jack can be a problem for some people. Wired is simply better than wireless. Even 500 dollar wireless headphones or earbuds can't do them justice as compared to any 100 dollars wired solution.
Please follow and like us: